LASU CBT 18 Monthly Webinar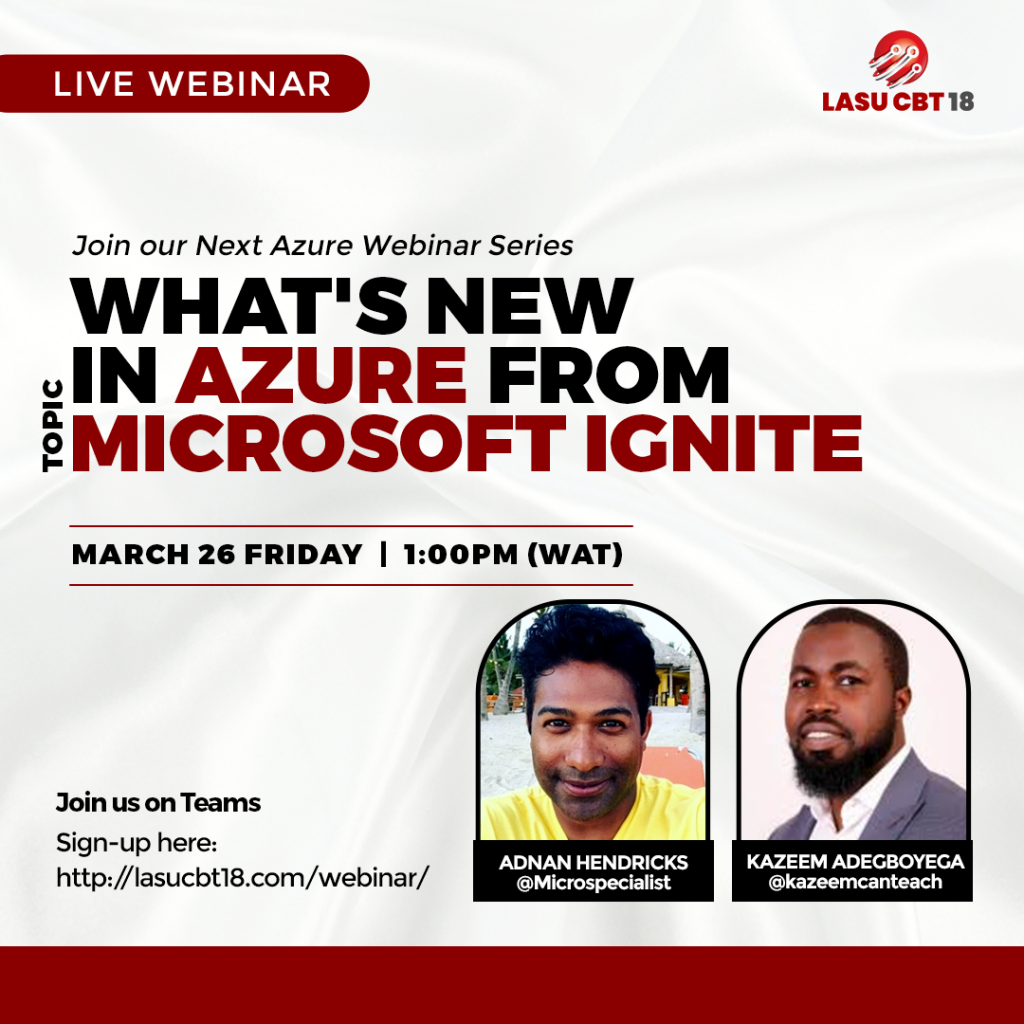 Join our monthly webinar every last Tuesday & Friday of every month between 1:00 pm – 2:00 pm.
 We bring industry experts on the webinar to discuss trending Microsoft Azure, Power Platform, and other interesting topics.
 You can expect the very best from our guests on the webinar. Kindly get involved!
Upcoming Webinar
March 26th 2021, April 27th 2021, April 30th 2021.