MS-030T00-A: Office 365 Administrator
This course covers three central elements of Microsoft 365 enterprise administration – Microsoft 365 tenant and service management, Office 365 management, and Microsoft 365 identity management.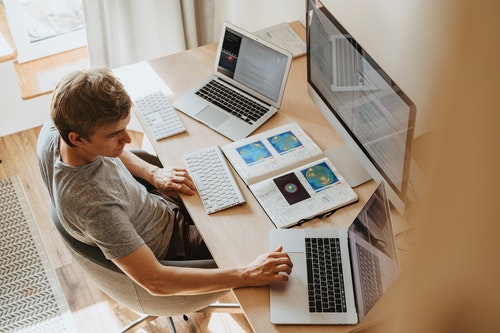 Overview
In Microsoft 365 tenant and service management, you will examine all the key components that must be planned for when designing your Microsoft 365 tenant. Once this planning phase is complete, you will learn how to configure your Microsoft 365 tenant, including your organizational profile, tenant subscription options, component services, user accounts and licenses, and security groups.
What you will learn
Plan an Office 365 deployment, configure the Office 365 tenant, and plan a pilot deployment.
Manage Office 365 users, groups, and licenses, and configure delegated administration.
Plan and configure client connectivity to Office 365.
Plan and configure directory synchronization between Microsoft Azure AD and on-premises AD DS.
Plan and implement the Office 365 ProPlus deployment.
Plan and manage Microsoft Exchange Online recipients and permissions.
Plan and configure Exchange Online services.
Plan and configure Microsoft Teams
Plan and configure Microsoft SharePoint Online.
Plan and configure an Office 365 collaboration solutions.
Plan and configure the integration between Office 365 and Microsoft Azure Information Protection.
Monitor and review Office 365 services, and troubleshoot Office 365 issues.
Plan and implement identity federation between on-premises AD DS and Azure AD.
Who Should Attend?
This course is intended for IT professionals who are responsible for planning, configuring, and managing an Office 365 environment. You are expected to have a fairly broad understanding of several on-premises technologies such as Domain Name System (DNS) and Active Directory Domain Services (AD DS). In addition, you should have a general understanding of Microsoft Exchange Server, Microsoft Lync Server or Skype for Business Server, and Microsoft SharePoint Server.
Course Content
Module 1: Planning and provisioning Office 365
Module 2: Managing Office 365 users and groups
Module 3: Configuring client connectivity to Microsoft Office 365
Module 4: Planning and configuring directory synchronization
Module 5: Planning and deploying Office 365 ProPlus
Module 6: Planning and managing Exchange Online recipients and permissions
Module 7: Planning and configuring Exchange Online services
Module 8: Planning and deploying Microsoft Teams
Module 9: Planning and configuring SharePoint Online
Module 10: Planning and configuring an Office 365 collaboration solution
Module 11: Planning and configuring security and compliance in Office 365
Module 12: Monitoring and troubleshooting Microsoft Office 365
Method of Delivery
Live and Online Training
In class training
Register Yourself and Get A Chance To Polish Your Skills