MB-901: Microsoft Dynamics 365 Fundamentals
Microsoft Dynamics 365 is the cloud-based business applications platform which combines the components of enterprise resource planning (ERP) and customer relationship management (CRM).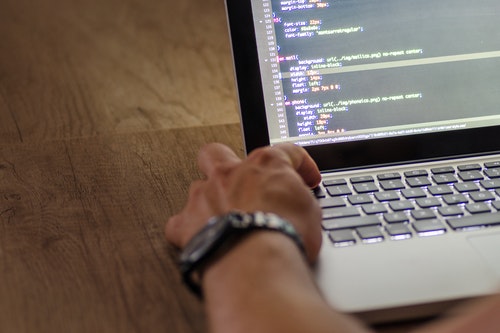 Overview
This technology comes up with various essential tools that helps in managing the Data. There are various unique features that can support organizations. It will provide Security and Reporting as well as data and product integrations.
This course will teach the delegates a complete Knowledge of Microsoft Dynamics 365 applications that allow them to optimize various essential operations for organizations. The aim of this course to providing excellence and accurate knowledge. Delegates will learn about the principles of cloud computing and explore deployment options for Dynamics 365 business applications. They will get a better understanding of Dynamics 365 cloud Security as well as learn about role-based security.
What you will learn
Distinguish between the different Dynamics 365 applications
Articulate the business value and core functionality of the Dynamics 365 apps
Describe artificial intelligence (AI) and mixed reality (MR)
Define the digital transformation loop
Describe cloud-based security
Summarize role-based security in Dynamics 365
Explain Dynamics 365 reporting options
Give examples of cross-Dynamics app integration
Describe Office 365 and Dynamics 365 integration
Who Should Attend?
Learners who want to acquire a solid grounding in the fundamentals of Dynamics 365.
Functional Consultants
Course Content
Module 1: Introduction to Microsoft Dynamics 365
Module 2: Principles of cloud computing
Module 3: Introduction to Dynamics 365 Sales
Module 4: Introduction to Dynamics 365 Marketing
Module 5: Introduction to Dynamics 365 Customer Service
Module 6: Introduction to Dynamics 365 Field Service
Module 7: Introduction to Dynamics 365 Finance
Module 8: Introduction to Dynamics 365 Supply Chain Management
Module 9: Introduction to Dynamics 365 Business Central
Module 10: Introduction to Dynamics 365 Human Resources
Module 11: Introduction to Dynamics 365 Commerce
Module 12: Recognize Dynamics 365 Security
Module 13: Connect and analyze your Dynamics 365 data.
Module 14: Explore model-driven app integrations and Dynamics 365 Customer Insights
Module 15: Explore Finance and Operations cross-app integrations.
Method of Delivery
Live and Online Training
In class training
Register Yourself and Get A Chance To Polish Your Skills