Cisco (CCNP) – Implementing Cisco® Switched Networks v2.0 (SWITCH)
This training program will give you the knowledge and skills needed to effectively prepare for the SWITCH 300-115 exam.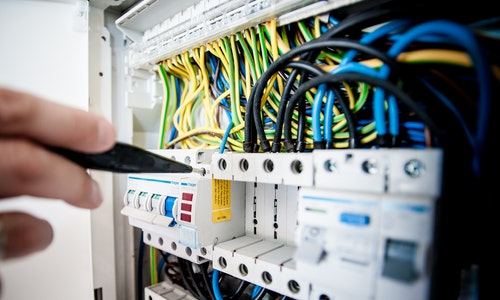 Overview
On completion of this CISCO exam, candidates will be certified in configuring, planning and verifying the implementation of complex enterprise switching solutions that use the Cisco Enterprise Campus Architecture.
What you will learn
Implement VLANs and trunks, explain VTP, implement DHCP in IPv4 and IPv6 environments, and configure port aggregation3. Implement and optimize the STP mechanism that best suits your network: PVST+, Rapid PVST+, or MST4. Configure routing on a multilayer switch
Configure NTP, SNMP, IP SLA, and port mirroring, and verify StackWise and VSS operation
Implement first-hop redundancy in IPv4 and IPv6 environments
Secure the campus network according to recommended practices
Describe the hierarchical campus structure, basic switch operation, use of SDM templates, PoE, and LLDP
Who Should Attend?
Learners who aim to be network professionals and who have knowledge that is obtained from Cisco CCNA courses.
Course Content
BASIC CONCEPTS & NETWORK DESIGN
CAMPUS NETWORK ARCHITECTURE
SPANNING TREE IMPLEMENTATION
INTER-VLAN ROUTING
HIGH-AVAILABILITY NETWORKS
FIRST HOP REDUNDANCY PROTOCOL IMPLEMENTATION
CAMPUS NETWORK SECURITY
Method of Delivery
Live and Online Training
In class training
Register Yourself and Get A Chance To Polish Your Skills