Certified Information Systems Security Professional (CISSP)
In an ever-evolving field, IT professionals frequently find themselves plagued by the latest and greatest security threats. To keep up with the changing tides, many professionals choose to pursue the Certified Information Security Professional, or CISSP®, certification.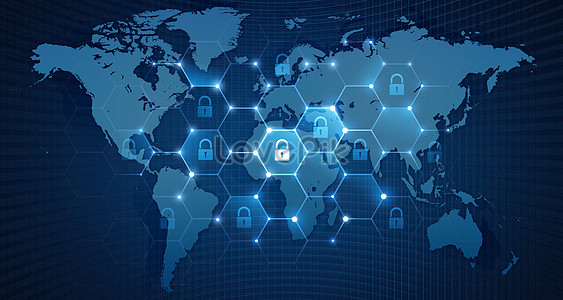 Overview
Throughout this course, you will develop your knowledge of IT security to prepare you for this rapidly changing field. Our courses will also help you to understand how the digital sphere is having an impact on both our personal and work lives. Once you've completed the course, you'll be equipped with the skills to take on roles including security consultant, systems and networks security engineer, IT security and governance officer and information security.
Lesson 1:  Security and Risk Management
Topic A: Security Governance Principles
Topic B: Compliance
Topic C: Professional Ethics
Topic D: Security Documentation
Topic E: Risk Management
Topic F: Threat Modeling
Topic G: Business Continuity Plan Fundamentals
Topic H: Acquisition Strategy and Practice
Topic I: Personnel Security Policies
Topic J: Security Awareness and Training
Lesson 3: Security Architecture and Engineering
Topic A: Security in the Engineering Lifecycle
Topic B: System Component Security
Topic C: Security Models
Topic D: Controls and Countermeasures in Enterprise Security
Topic E: Information System Security Capabilities
Topic F: Design and Architecture Vulnerability Mitigation
Topic G: Vulnerability Mitigation in Mobile, IoT, Embedded, and Web-Based Systems
Topic H: Cryptography Concepts
Topic I: Cryptography Techniques
Topic J: Site and Facility Design for Physical Security
Topic K: Physical Security Implementation in Sites and Facilities
Lesson 4: Communication and Network Security
Topic A: Network Protocol Security
Topic B: Network Components Security
Topic C: Communication Channel Security
Topic D: Network Attack Mitigation
Lesson 5:  Identity and Access Management
Topic A: Physical and Logical Access Control
Topic B: Identification, Authentication, and Authorization
Topic C: Identity as a Service
Topic D: Authorization Mechanisms
Topic E: Access Control Attack Mitigation
Lesson 6: Security Assessment and Testing
Topic A: System Security Control Testing
Topic B: Software Security Control Testing
Topic C: Security Process Data Collection
Topic D: Audits
Lesson 8: Software Development Security
Topic A: System Security Control Testing
Topic B: Software Security Control Testing
Topic C: Security Process Data Collection
Topic D: Audits
Lesson 7: Security Operations
Topic A: Security Operations Concepts
Topic B: Physical Security
Topic C: Personnel Security
Topic D: Logging and Monitoring
Topic E: Preventative Measures
Topic F: Resource Provisioning and Protection
Topic G: Patch and Vulnerability Management
Topic H: Change Management
Topic I: Incident Response
Topic J: Investigations
Topic K: Disaster Recovery Planning
Topic L: Disaster Recovery Strategies
Topic M: Disaster Recovery Implementation
Topic E: Software Security Effectiveness Assessment
What is Included
All LASU CBT 18 courses comes with the following:
Digital/Hardcopy Courseware
Up-to 8 hours of instructor-led training for 5 days
8 hours of lab access each day
Find out how much you could save with this course Click to see Price