AZURE FUNDAMENTALS
The course will cover general cloud computing concepts as well as general cloud computing models and services such as Public, Private and Hybrid cloud and Infrastructure-as-a-Service (IaaS), Platform-as-a-Service(PaaS) and Software-as-a-Service (SaaS).
OVERVIEW
It will also cover some core Azure services and solutions, as well as key Azure pillar services concerning security, privacy, compliance and trust. It will finally cover pricing and support services available with Azure.
General cloud computing concepts
Infrastructure-as-a-Service (IaaS), Platform-as-a-Service (PaaS) and – Software-as-a-Service (SaaS)
– Public, Private, and Hybrid cloud models
Core Azure architectural components
Core Azure Services and Products
SECURITY, PRIVACY, COMPLIANCE AND TRUST
Securing network connectivity in Azure
Core Azure Identity services
Azure governance methodologies
Monitoring and Reporting in Azure
Privacy, Compliance, and Data Protection standards in Azure
AZURE PRICING AND SUPPORT
Planning and managing costs
Support options available with Azure
Service lifecycle in Azure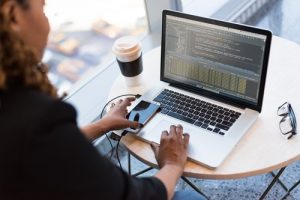 This course is designed for candidates looking to demonstrate foundational-level knowledge of cloud services and how those services are provided with Microsoft Azure. These course is intended for candidates with non-technical backgrounds as well as those with a technical background who have a need to validate their foundational-level knowledge around cloud services. Technical IT experience is not required, however, some general IT knowledge or experience would be beneficial.
Online instructor-led class
And the sessions will be recorded and made available, so participants are able to access the content for playback.
This course is designed for Cloud Computing beginners
Absolutely no prior experience necessary